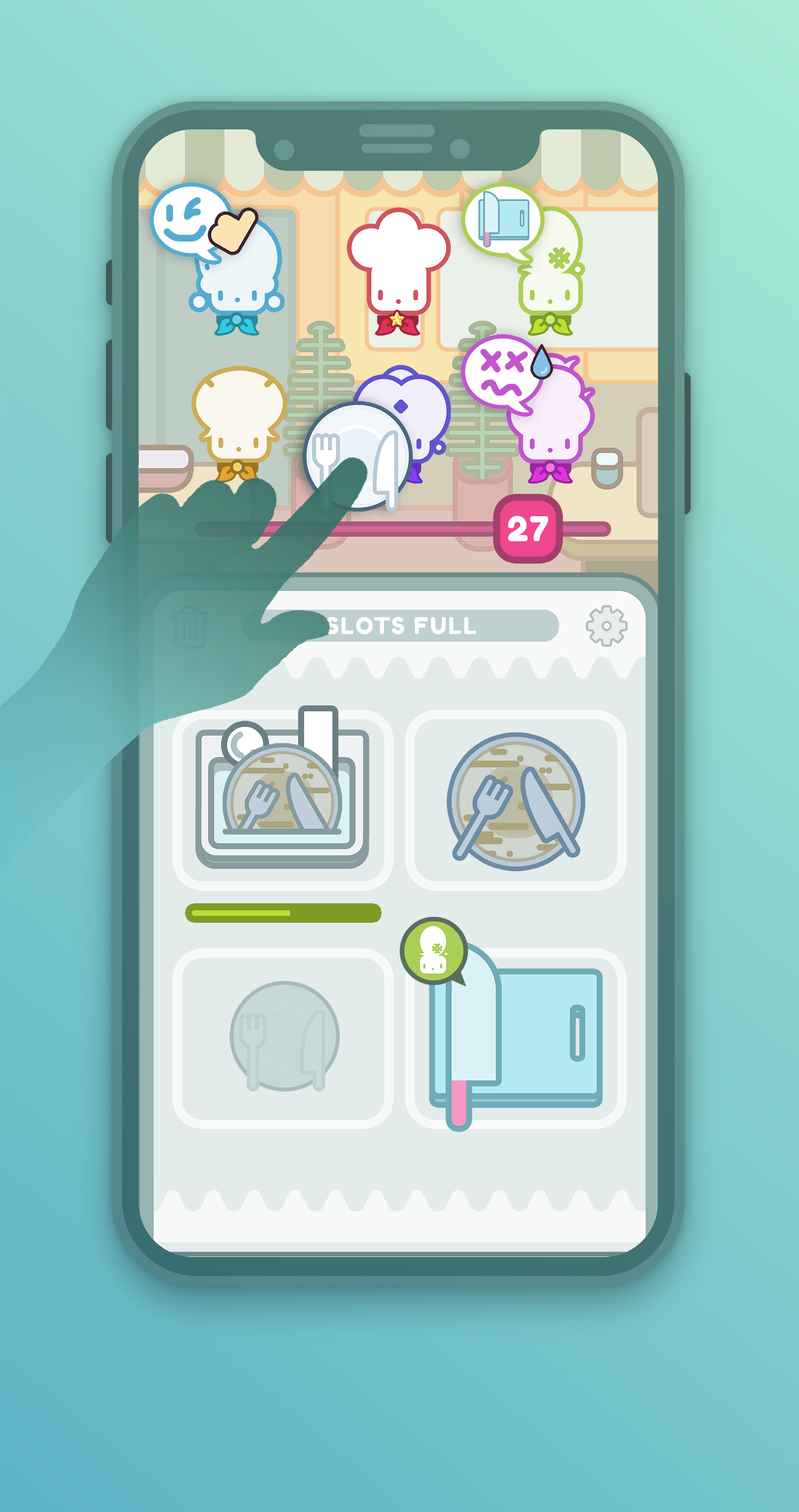 SEND IT

You'll be SENDING a bunch of things BACK and FORTH between your team: ingredients, tools and... BOMBS...?
Each player's kitchen space is LIMITED, so you need to work TOGETHER and each CONTRIBUTE to the cooking in some way!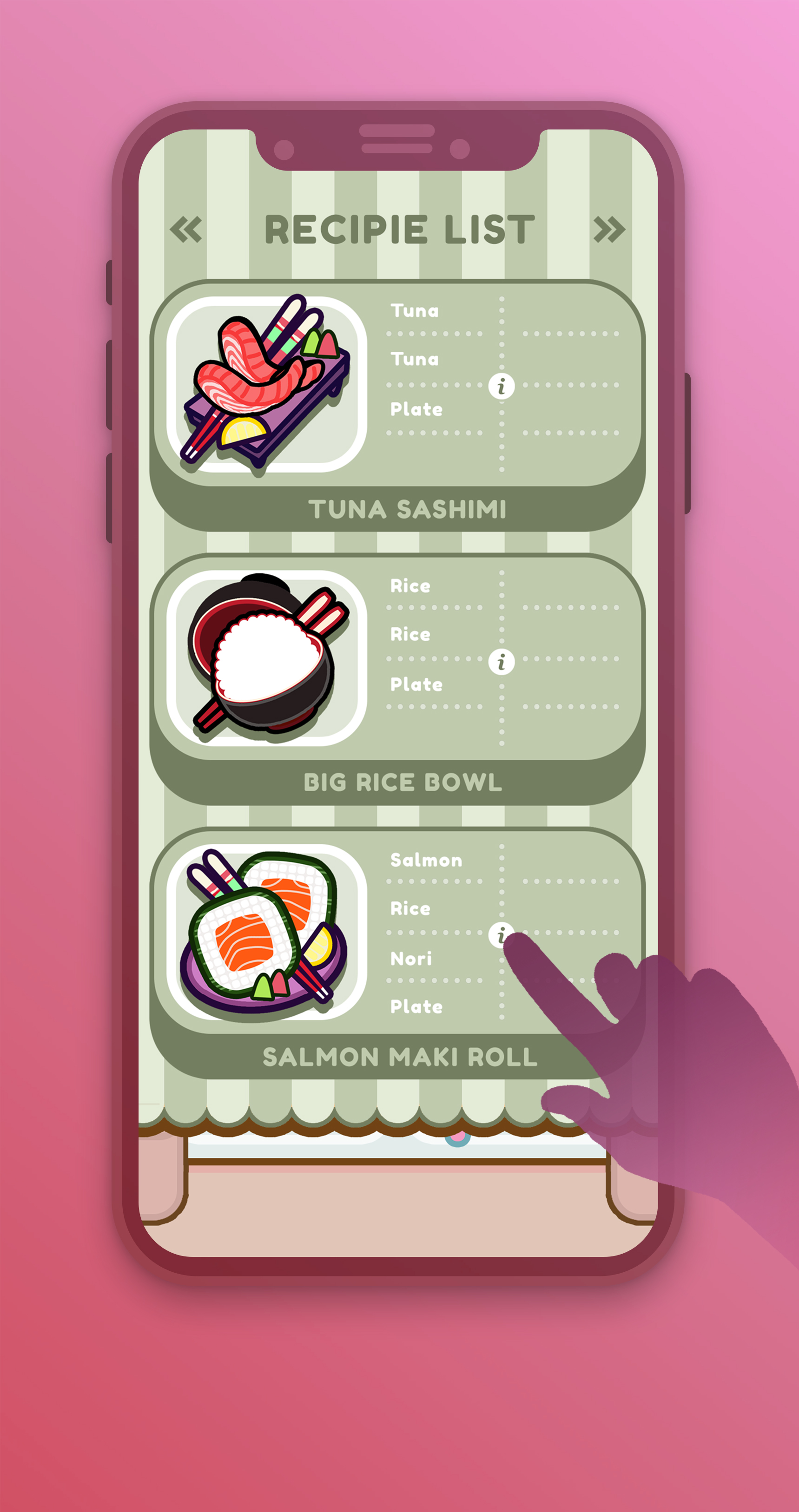 COOK IT

Cook up a storm of ICONIC DISHES from all across the globe! You might even end up playing with a couple that you DIDN'T KNOW.
We might be partial to starting with JAPAN for now, but we intend to make this a WORLD FOOD TOUR!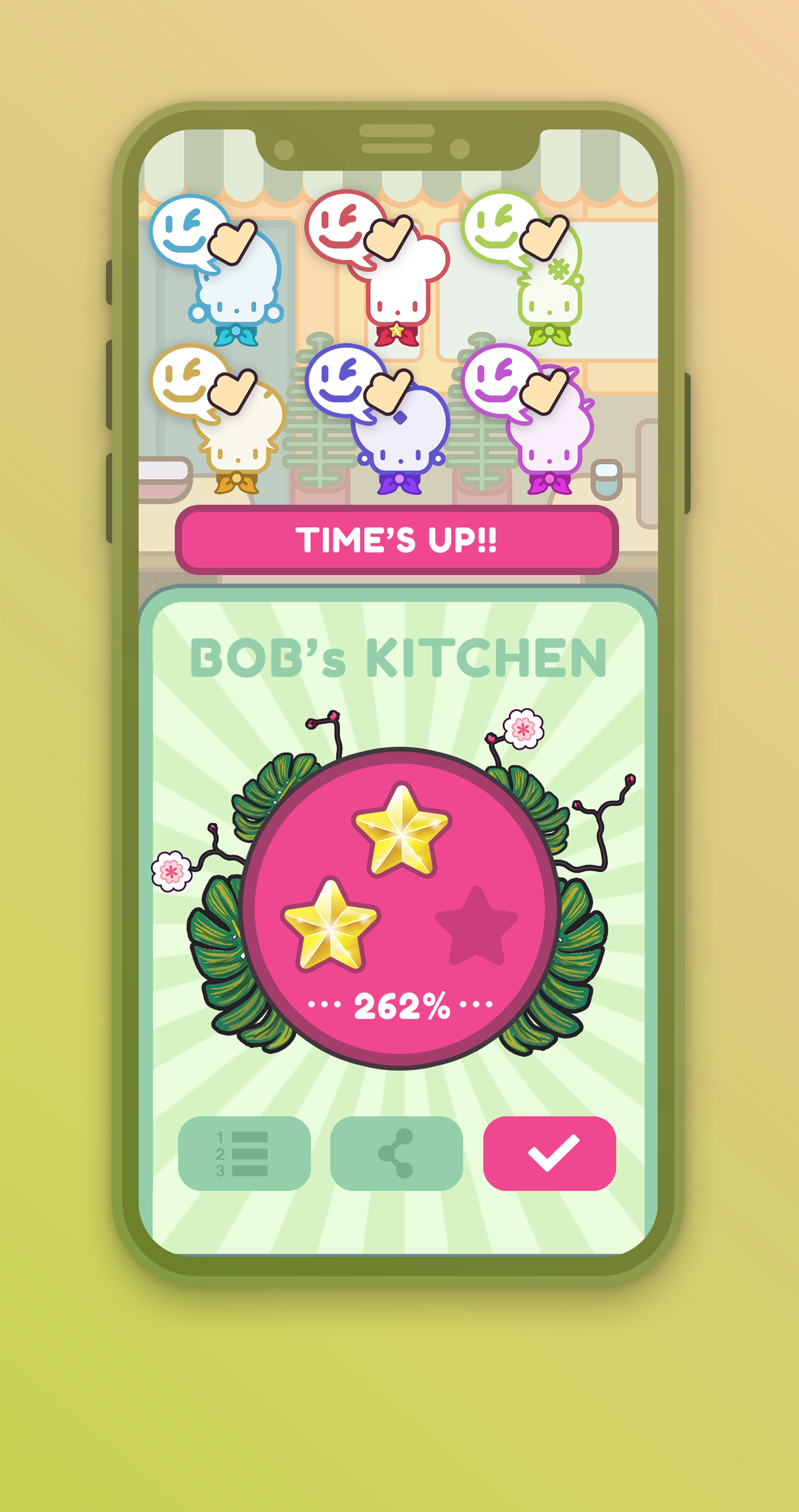 PLAN IT

Despite its cute n' simple APPEARANCE, TOO MANY COOKS is incredibly satisfying when players push DIVISION OF LABOUR and TEAMWORK to the next level!
Take those scores to the global leaderboards - its your FRIENDS VS the WORLD!
Cooking and eating connects people of all interests, cultures and ages together out of both necessity and pleasure.
It is important that only the most simple and basic interactions (TAP and DRAG) were used - things that anyone with a smartphone would find familiar: friends and family - gamers and non-gamers, old and young.
By avoiding established game mechanics like movement and puzzle solving that may require gaming literacy, we want to make sure the game is focused on highlighting and challanging social mechanics.
Features
Quick, fast-paced, cooperative party-play for 3-6 players.

Cross Platform and Devices for UI and Gameplay (iOS, iPhoneX + Android, Mobile and Tablet)

Short, 150 second games with replay value. Ideal for when waiting for a bus, plane or to occupy any small moment between friends.

Easy setup, only requiring that all users have access to WIFI / Data, and their own smart devices.

Local co-op type game with no central-screen required.

Can be played with users from anywhere in the world (though ideal when all players are together).

Three iconic food themes - nine levels on release - Sushi, Ramen and Curry; with iconic eats from around the world on the way!

Interesting mechanics, slowly introduced with each level that need to be overcome as a team.

In-game Achievements to unlock new accessories and character icons for customisation.

Global Ranking system to promote replay and highlights strategic elements of the game.

Food Trivia where players can learn fun facts about the recipes they are making in game.
THANK YOU for checking out our game!
Want to help? Please download the ALPHAs, give them a go and try them out with your friends - tell us how it goes... we really want to hear what you have to say!